New life! Eternity! Rebirth! Life is all about that this time of year! Here in the Mid Atlantic area of the US we are waiting for it with baited breath. The winter coolness doesn't want to go away! The daffodils and crocuses are coming up anyway! Thankfully!
I have created something new too! A scarab that I made was featured in a piece designed by Meg Mullen of Bead My Love in the February issue of Bead and Button. I have had a great time with selling cabochons on Etsy and making them for Meg to sell at the bead shows. It has been fascinating to see the response to the different colors of the beads.
I had a request from an Etsy customer to make a scarab bead into a pendant. I worked on a few different ways to do that and came up with this! Just add a ribbon and you have a pendant!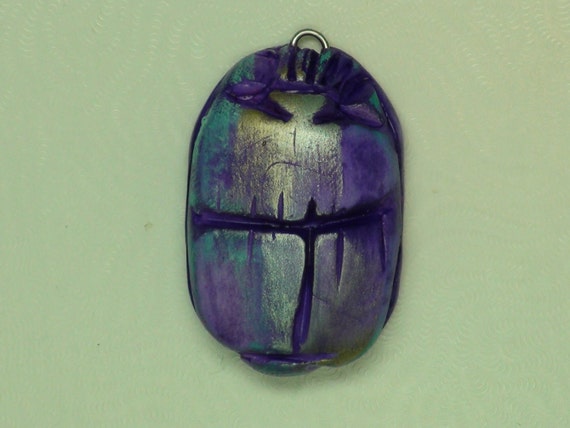 The back has details too!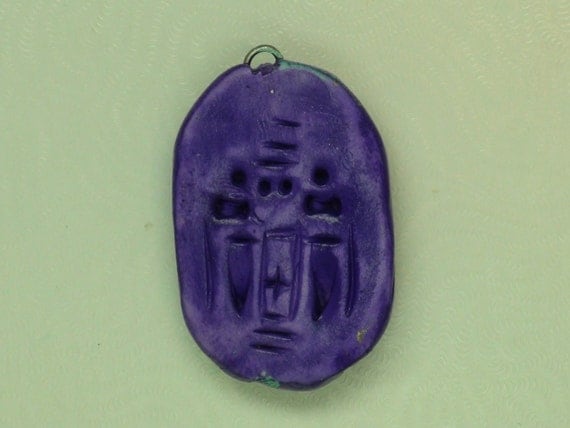 Happy Easter! Happy Spring!